ChinaDaily报道:Joyful pursuit
2022-05-28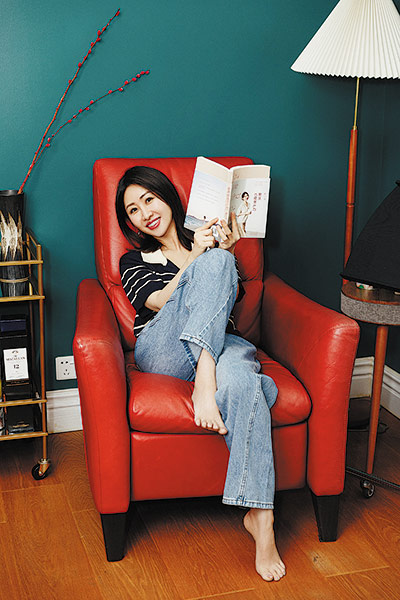 Fashion blogger Fang Yimin has more than 30 million followers on social media. [Photo provided to China Daily]
Fashion blogger and social media influencer launches book on 'living beautifully', Xu Haoyu reports.
A new book named You Are What You Wear, written by fashion blogger Fang Yimin, who has more than 30 million followers on social media, was released offline on May 14.
Since the online pre-sale started on April 22, the book has been a best-seller on the list on Dangdang, a Chinese online reading and book-selling platform.
Fang, who's widely known as Becky Li, talks about her experience and gives advice on "living beautifully" to readers in the book that she spent eight years writing. The book is a summary of 2,400 posts that Fang published in her blog on WeChat that she started in 2014, as well as the text of some public speeches, focusing on topics of common concern to modern women, such as "beauty quotient", workplace survival, emotional management and self-growth.
Fang shares her journey and tips from a woman's perspective. "The convoluted path and the tumble I took, the thrill and joy of growing up over the years are all in this book," she says.
Whether it is a fashion tip such as "finding your own style and details that affect your vibe", or money management strategies such as "my moneymaking skills and a few things that changed my perception of money", or self-management methods at work and in life such as "what entrepreneurship taught me, and how to overcome procrastination and learning to live with anxiety", Fang's insights at different stages of her life are incorporated in the book, which she hopes will inspire female readers while allowing them to explore their own hidden potential and pursue a better life.
Fang writes that the pursuit of beauty is productive. She argues the process of discovering and pursuing beauty itself is a process that nourishes the body and mind. In her opinion, the value of something lies in the enhancement of its quality. Every piece of clothing, skincare or furniture has a unique meaning, even if it is not that deep, as long as it can bring happiness to people. Shopping should not be narrowly seen as a simple way of feeding emotions, rather she encourages people to spend rationally and within their means.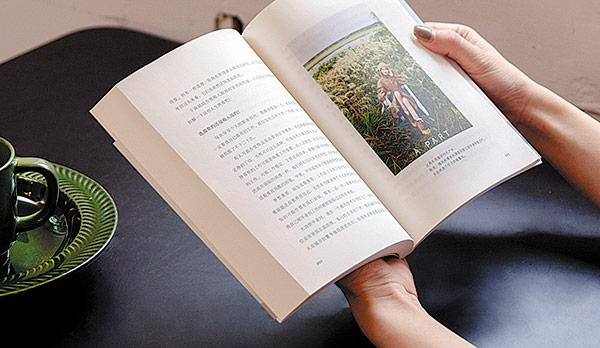 Fang Yimin's new book You Are What You Wear was released offline on May 14. [Photo provided to China Daily]
Fang writes that compared to the previous generations' family-centered consumer attitudes, women today are becoming more and more conscious of their own needs.
"From a lipstick to a car, to a space that is entirely her own, we can clearly feel that Chinese women are becoming more and more aware of pleasing themselves, and more and more capable of doing so," she says.
Fang claims that it is because of their financial and emotional independence that women today are more concerned with self-improvement and self-fulfillment. Consumption is just a set of figures, a small part of life, and countless women make efforts to the path of independence. The influencer understands that beauty is not just appearance, dressing or makeup, but it is also about growing and discovering oneself, the attitude toward life and the understanding of it.
Born in 1981 in Fujian province, Fang studied journalism at the School of Journalism and Communication in Jinan University, Guangdong province. After graduation, she worked in Xinkuaibao for one year, and joined Southern Metropolis Daily and worked as a reporter covering culture, education and political news for eight years. Just after the newspaper started a column for obituaries, Fang discovered her interest in people's stories.
"There would be a lot of things to tell when I try to summarize one's lifetime. I had to spend plenty of time researching and condensing my research into an article, but I'm very passionate about writing such stories, even if the input-output ratio is not ideal," says Fang.
She then switched focus and became an entertainment reporter for another six years, as she expected artists would have richer stories to tell. However, following the development of the internet and the increasing speed with which words could spread, celebrities had to speak and act more cautiously.
Fang says she didn't plan to become famous when she started her blog, instead, she was casually sharing her ordinary life, like what she wore and what she bought. Shopping had been one of her biggest hobbies, and she wished to spread the joy around.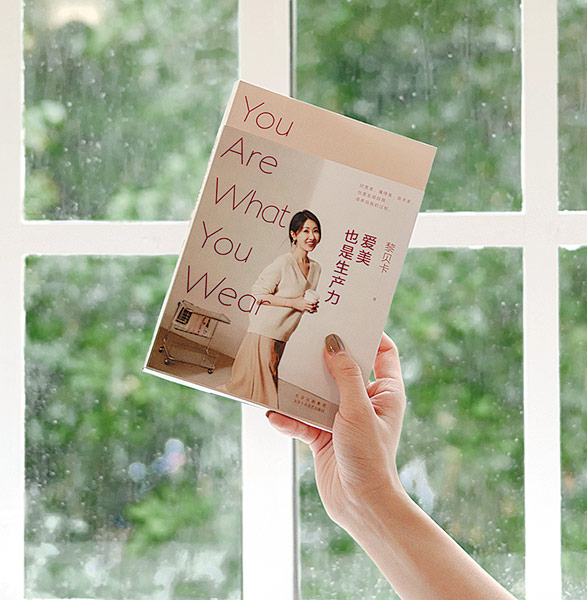 Fang Yimin says women today are becoming more and more conscious of their own needs. [Photo provided to China Daily]
Yang Yumeng, 33, a netizen who has subscribed to Fang's channel for over three years, comments that Fang is like a big sister, patiently and obligingly passing on good advice.
Rong Lu, 28, who has been Fang's social media follower since 2018, claims that the blogger guided her through many important moments, including her first job interview, and introduced "quality goods" like the T-shirt she recently bought.
It's not surprising that Fang was selected as one of top 10 influencers in the fashion field by Forbes China in 2019.
Besides the book, Fang is also telling stories of women by filming their homes since 2021. The project was triggered by her another interest-browsing pictures about interior decoration. She aims to capture the coziness of 100 women's homes and their lifestyles through the camera.
Many comment on her page, wondering how Fang finds so many interesting people. "Every woman has her charm waiting to be found out," she replies.
"More fun, more open" has been Fang's life philosophy, and it's also her hope for the readers of her book.
As she states at the end of the preface,"If there is anything I wish I could strive to do, it is this: to try as many interesting things as I can in my limited life. The length of life may be limited, but the depth and breadth can be expanded indefinitely. May we never stop growing no matter what."
If you have any problems with this article, please contact us at app@chinadaily.com.cn and we'll immediately get back to you.